QBG Facilities Management Group is one of the region's leading Integrated Facilities Management (IFM) Service Providers.
We offer a wide range of inclusive Facility Management provisions and solutions to a vast array of clients, from property developers, asset managers and government entities throughout the GCC and beyond. Our renowned services incorporate a variety of technical disciplines, such as comprehensive MEP Services, Integrated Facilities Management, specialised "Hard FM" and "Soft FM" provisions, FM Consultancy and Advisory Solutions.
What makes QBG FM Group stand out from other service providers is that we deliver core services in-house by self-delivering and self-performing these provisions to ensure our commitment to excellence as your trusted Service Solutions Partner. All our services are delivered according to bespoke individual needs, regardless of whether our client requires a single service or a fully integrated package.
This means we have the flexibility to offer specified 'value additions' such as energy audits or condition surveys to our FM contracts. This gives our clients the transparency our sustainable service delivery offers to ensuring the life cycle of the asset we maintain is maximised, thus increasing their cost efficiency expectations.
It is all about effectively managing our clients' assets and properties, and by providing the best sustainable environment for both residential and commercial end-users, and giving our clients the peace of mind to focus on their core business activities.
We offer a wide range of Hard FM services including:
Heating, Ventilation and Air-Conditioning.
Chiller Maintenance.
Comprehensive Property Condition Surveys.
Energy and Utilities Surveys.
Mechanical, Electrical and Plumbing Maintenance.
Plumbing & Sanitary Contracting, STP Systems and Drainage Infrastructure.
Electromechanical Equipment Installation & Maintenance.
Assistance with Third Party Test Certification.
Hard Landscaping.
QBG's Soft FM services spans a range of sectors bespoke to your needs, including:
Housekeeping & Janitorial Services.​
Comprehensive Cleaning Solutions .
Façade Cleaning.
Duct Cleaning.
One-Off Cleaning Services.
Swimming Pool Maintenance.
Lifeguards and Fitness Centre Services.
Pest Control Management.
Water Tank Cleaning.
Landscaping & Horticultural Services.
Whatever is your need, QBG Facilities Management's consultancy services is there to provide unique services tailored to your requirements. Our range of consultancy services includes:
Energy Management, Sustainability Campaigns and Carbon Footprint Offsetting.
Asset Management Planning and Barcode/RFID Tagging Implementation.
Pre-Design for FM Services and the Built Environment.
Auditing of Sub-Contractors.
Building Information Modelling (BIM).
Health, Safety, Security, Environment and Quality Training.
As the first IFM provider in Oman, we always look beyond the basic delivery requirements, assessing our customers' real needs right across their business. This allows us to provide tailored solutions to meet the unique needs of each and every client in the Sultanate, developing innovative solutions that are guaranteed to reduce overall business management costs.
From banks and hotels to corporate offices and government buildings, we add distinctive value to any contract and remove any ambiguity. We offer the full spectrum of IFM services, from initial consulting to state-of-the-art management and reporting systems, as well as being able to call upon the specialist skills of other group businesses.
What sets us apart from our competitors is our strong Oman-centric vision to become the leading provider of integrated facilities management services in the region, developing and enhancing the needs of our customers with single to complex solutions, a declared commitment to developing talent and resources, and local delivery of the Omani landscape.
With QBG Facilities Management delivering the complete professional business solutions, our clients are free to concentrate their efforts on their core business, safe in the knowledge that the non-core activities are meeting and exceeding their expectations. Today, we manage in excess of 1 million square feet of real estate across Oman, delivering personalised, quality services.
Our customers include:
Real estate developers
Commercial businesses
Financial institutions
Retailers
Hospitality providers
Government organisations
Health institutions
Homeowners
Education providers
Infrastructure providers
Shopping malls
Wherever you go in the United Arab Emirates, QBG Facilities Management is there. From airports and hotels to hospitals and offices – our people are working to maintain, clean, secure and landscape more than 400 locations on a daily basis.
Founded in 1987 and acquired in 2003, with a simple vision to provide customers with a fully integrated, personal and quality-led service, we have grown and evolved our business. Today, we are one of the leading IFM businesses in the UAE in an ever-changing market, enriching our clients with bespoke solutions unique to their individual needs, providing tailored services, quality expertise, sound knowledge and unrivaled support via our in-house Computer-Aided Facilities Management (CAFM) system, which monitors the life-cycle cost of assets and provides troubleshooting solutions for web access portals and regular progress reports.
Today we manage more than 30 million square feet of real estate – residential, commercial, government and services. All our services are delivered according to individual needs, regardless of whether our client requires a single service or a fully integrated package.
It is this belief that we remain true to our vision to become the leading IFM provider in the region and drive innovative solutions for all our clients across the United Arab Emirates: to continue providing diversified and sustainable IFM solutions with a quality driven approach leading to complete customer satisfaction.
Our customer experience includes:
Real estate developers
Commercial businesses
Financial institutions
Retailers
Hospitality providers
Government organisations
Health institutions
Homeowners/ tenants associations
Education providers
Infrastructure providers
At QBG Landscaping we believe that great spaces are made of more than bricks and mortar. QBG Landscaping is one of the leading horticulture service businesses in Oman. Our approach is to successfully blend esthetics with functionality to create projects that are not just professional, but truly unique. Through our exceptional combination of contracting and trading capabilities, we are able to provide a total turn-key landscaping service.
From the initial concept plans through to the final result, our holistic approach to landscaping creates balanced environments that inject both color and life into private, public and commercial spaces alike. Our customers include banks and other financial institutions, international corporations, shopping malls, hotels, restaurants and nurseries, as well as government entities including the Royal Court, Royal Opera House and the Royal Oman Police.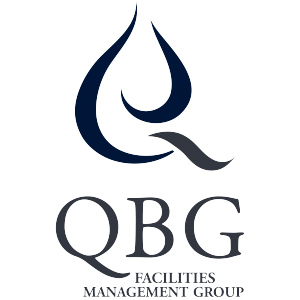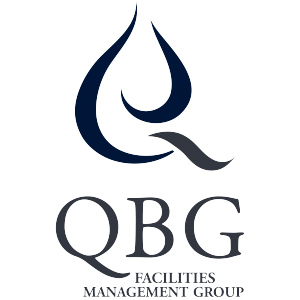 Telephone:

+968 246 66000

Fax:

+968 246 66006