SQU Economics Students Complete Qurum Business Group Internship Program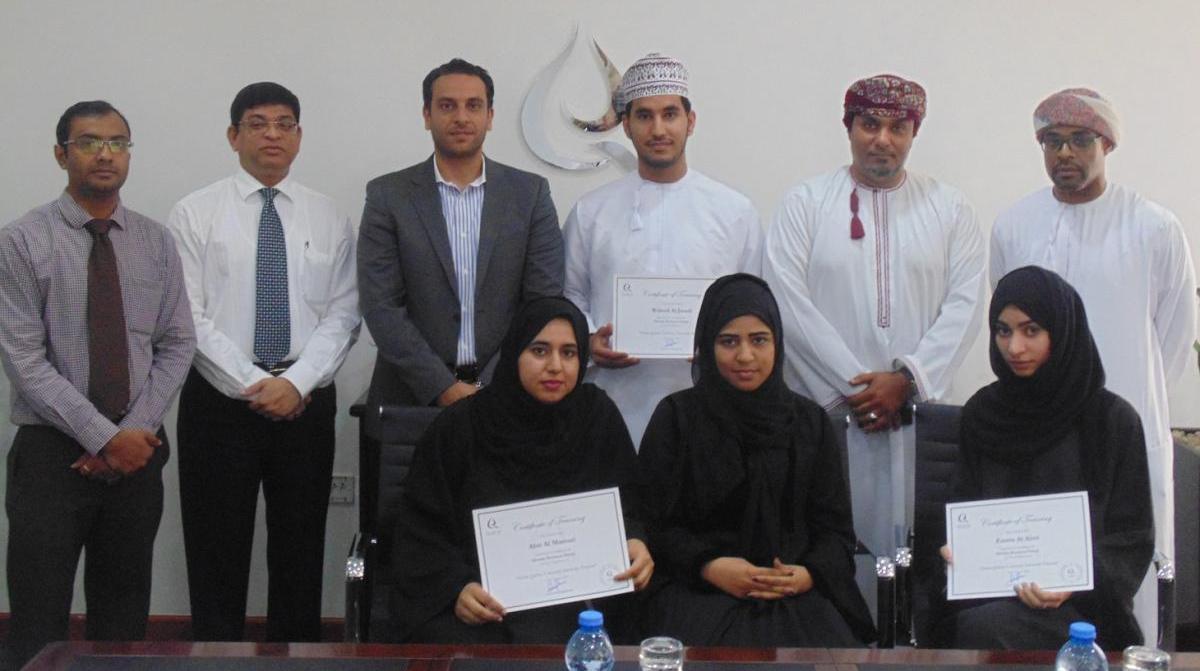 Qurum Business Group (QBG) celebrated the graduation of its first batch of talented interns from the 2015 edition of the company's in-depth internship program. The students, hailing from different parts of Oman and currently attending Sultan Qaboos University's (SQU) College of Economics and Political Science, gained a wealth of knowledge from working in different divisions of the Group during an eight-week course designed to familiarize them with the workplace environment and learn hands-on skills from the company's team of professionals.
Sheikh Abdulaziz bin Ahmed Al Hosni, Vice Chairman & Group Managing Director of QBG, said, "As an organization deeply rooted in Oman, we at QBG see it as our duty to support the growth of tomorrow's national workforce by developing the youth of today. The internship program is part of our long-term strategy to nurture and train students to provide them with the competence and valuable insight they will need to be successful in the future,"
He added, "QBG Managers sat down with each student to ensure they are placed in the department that best aligns with their professional ambitions, gave them on-the-job know-how as well as the opportunity to apply what they have learned through academic studies. Moving forward, we hope that the experience they gained with us will prove indispensable in helping them choose a career path and contribute to Oman's growth."
At the beginning of the program, students were given a survey to determine the expertise they wanted to develop before being assigned to different departments throughout QBG. The trainees were hosted by QBG's Finance, Business Planning & Development, Marketing and Human Resources & Administration departments where they learned to work in teams and improve their communication and leadership capabilities.
The interns, commenting on the program, described it as being an exceptional opportunity to gain exclusive know-how with a globally recognized organization such as QBG. They thanked the Group and SQU for the opportunity and knowledge they acquired and expressed enthusiasm that the program will serve as further inspiration to complete their studies and overachieve academically.
Every year, QBG partners with local colleges and universities to offer Omani students an opportunity to acquire valuable on-the-job training. QBG continues to offer developmental opportunities to Omani youth with the second batch of interns due for graduating soon.
Qurum Business Group employs more than 6,000 professionals throughout its operations that extend beyond its borders to the Middle East, Europe and Indian sub-continent. Rooted in Oman, QBG has grown into a leading diversified services enterprise with more than 40 years of experience in bringing management expertise, local knowledge and targeted investments to a range of business sectors. The Group's portfolio now includes construction, facilities management, engineering and marine services, information technology, landscaping and financial services, staffing solutions as well as a number of joint ventures with leading companies from Oman and around the world.