Recognition for a Remarkable Partnership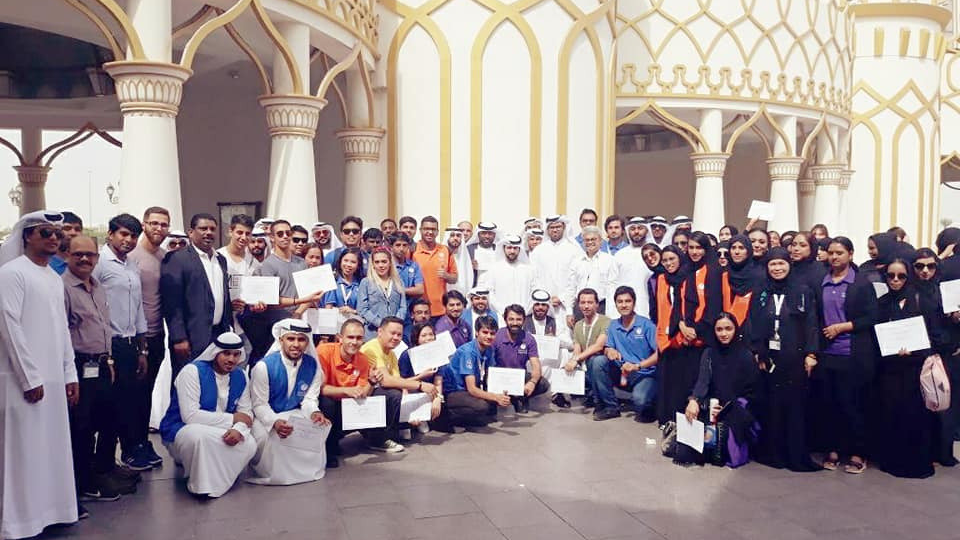 QBG Staffing Solutions was recognized for a remarkable partnership with Global Village as the region's first multicultural festival park, and family destination for culture, shopping and entertainment, closed the gates on its biggest ever season on 7th of April 2018. QBG provided over 160 employees as Gate Supervisors, Zone Supervisors, Cashiers, Ticket Checkers, Guest Representatives, Tour Operators, Call Center Agents, Parking Cashiers & Supervisors, Information Kiosk Staff, Guest Care and Global Center Staff, Train Drivers as well as Coordinators for the season 2017-18, popularly known as Season 22.
QBG first started its journey with Global Village in 2011. Since then, a single contract has flourished into a long-term partnership with them. Every season, Global Village welcomes millions of guests, this year breaking a record footfall of over 6 million guests across 158 days. Being our responsibility to meet and greet every single one of them, at Global Village, we deliver year after year, without fail. The success we have enjoyed at Global Village is a direct result of our unwavering commitment to quality and servicing every customer with pride and a smile.
QBG also arranged a special appreciation program for all its staff deployed at Global Village, where the management members gathered to present Certificate of Participation to each and every employee who made this season big for us. We are also grateful to the Global Village management and team members for giving us another opportunity to serve them this season and for felicitating us with a Certificate of Participation & Remarkable Partnership for our dedicated efforts and wholehearted support towards making this season the most successful so far.