Qurum Business Group sponsors a MEFMA workshop in Oman to highlight economic contributions of local & regional facilities management sectors.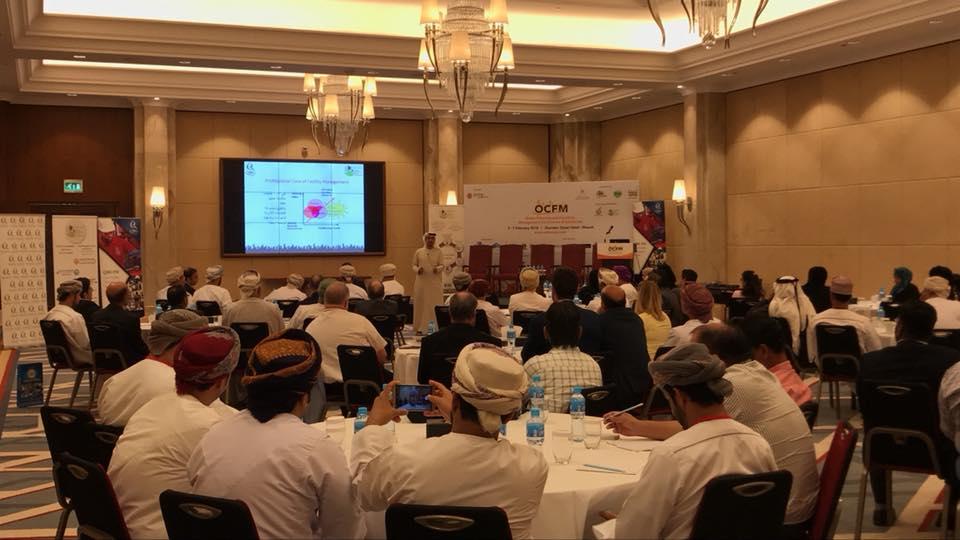 High-ranking officials and executives attended the Middle East Facility Management Association's (MEFMA) interactive workshop held in Oman on Wednesday, February 7, 2018, to discuss the economic contributions of the facilities management (FM) industry at the local and regional levels. The workshop entitled "The Economic Value Add of Facility Management in Oman" was sponsored by QBG Facilities Management Group, MEFMA's founding member and one of the Middle East's leading integrated FM service providers, the premier event, which was staged at the Sheraton Oman Hotel, also enabled participating industry leaders and stakeholders to network with their like-minded peers and engage in valuable expertise and knowledge sharing activities. MEFMA Vice President Ali Al Suwaidi led the main discussions showcasing continuing move to adopt and implement international best practices in FM across the Middle East region, including Oman. The efforts are aimed towards driving in a reduction in energy consumption and reinforce the efficiency and sustainability of buildings. 
Sheikh Mohammed Ahmed Al Hosni, Business Development, QBG, made a comprehensive presentation during the event, followed by a panel discussion and an open forum. The distinguished members of the panel were composed of Sheikh Abdulaziz Ahmed Al Hosni, Vice Chairman & Group Managing Director, QBG; Nadhira Al-Hinai, Head of Health, Safety & Environment, Royal Opera House Muscat; Dr. Hilal Al Ismaili, Maintenance Director, Sultan Qaboos University and Mohammed Al Riyami, Corporate Real Estate Operations Excellence Team Leader, Petroleum Development Oman (PDO). The workshop delegates received a certificate of attendance at the end of the session. Al Suwaidi, also a concurrent member of MEFMA's Board of Directors, said: "The workshop was a major boost to our efforts to create sustainable FM strategies that will support the overall economic growth of the Middle East region. By taking a closer look at the industry's economic contributions and investment opportunities, we were able to map out a better action plan in conformity with our main growth objectives.