QBG Unveils Latest Business Management Solutions At Cityscape 2015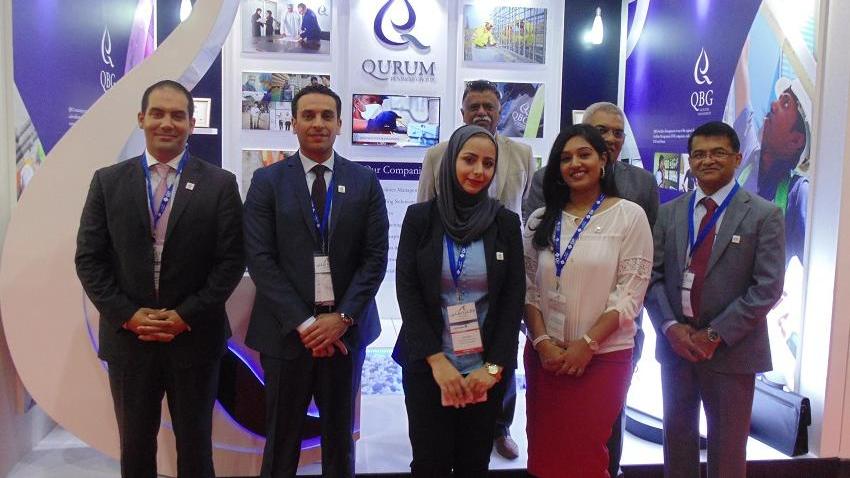 Qurum Business Group (QBG) successfully unveiled its latest business management solutions, made a series of high-profile agreements, and showcased its wide variety of first-class integrated services at this year's Cityscape Global. QBG welcomed more than 500 visitors over the three-day exhibition held in the Emirate of Dubai.
During the event, QBG made a number of high-profile agreements, joining hands with regional key players in the real estate sector to provide value-added business solutions. The Group also met delegations from regional and international companies to discuss expanding QBG's operations into other GCC states including Qatar and Saudi Arabia.
Sheikh Abdulaziz bin Ahmed Al Hosni, Vice Chairman and Group Managing Director of QBG, said, "Our success at this year's Cityscape Global will serve as a stepping stone that will boost the Group's efforts to go above and beyond what we have achieved so far. Our solutions were favourably received and demonstrated our readiness and ability to successfully partner with the region's biggest companies, allowing us to meet and underline the essential role QBG can play in the real estate sector and beyond. As a result, we signed agreements that will take the Group to new heights and continue to cement our position as the partner of choice for business management solutions."
As one of the region's leading international diversified business solutions providers, QBG has been delivering management expertise, local knowledge and targeted investments to a growing range of business sectors in Oman, the region, and the world. QBG's areas of expertise include contracting, integrated facilities management, engineering, information technology, marine and coastal, landscaping and horticulture, financial services and staffing solutions among others.