QBG Honoured By DCCI For Four Consecutive Years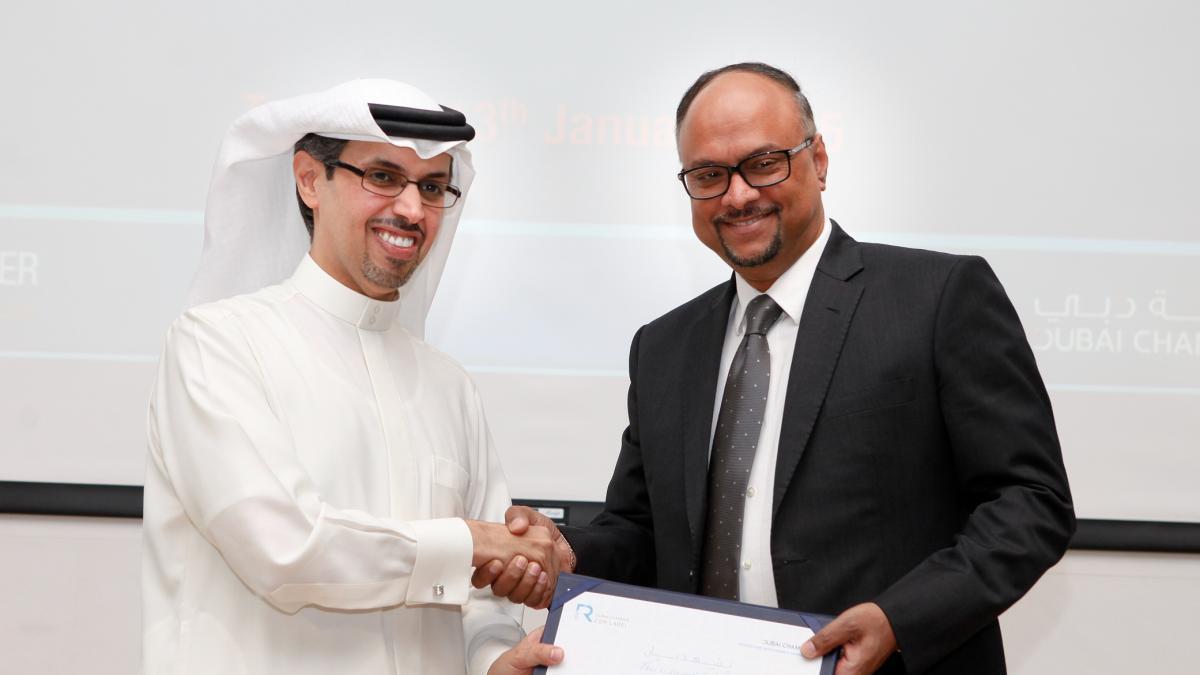 The Dubai Chamber of Commerce and Industry (DCCI) recently awarded Qurum Business Group (QBG) the 'CSR Label 2014', making it the first facilities management company in the UAE to receive the accolade for the 4th consecutive year. The awards, presented by H.E. Hamad Buamim, President and CEO of DCCI honoured 18 firms that have successfully integrated corporate social responsibility and sustainability objectives into their corporate framework.
Deepak Sharma, Country Director of QBG UAE said, "Receiving the CSR label for the 4th year showcases our successful strategy to operate in a manner that takes into consideration the social, economic and environmental impact of our business. CSR and sustainability are key elements of our company ethos and we strive to achieve our long-term vision through initiatives that focus on women and child development, donating blood and artificial limbs as well as sending relief aid to disaster-struck areas. Group-wide efforts also include initiatives to reduce the environmental impact with energy saving, employee and community welfare and addressing social challenges."
Launched in 2010, the Dubai Chamber CSR Label has been designed to provide a diagnostic framework and is a learning and development tool that will help companies define and improve corporate social responsibility performance along with the opportunity to enhance their reputation as leaders in achieving sustainability.