QBG Highlight Growing Role of Business Management Solution At Cityscape Global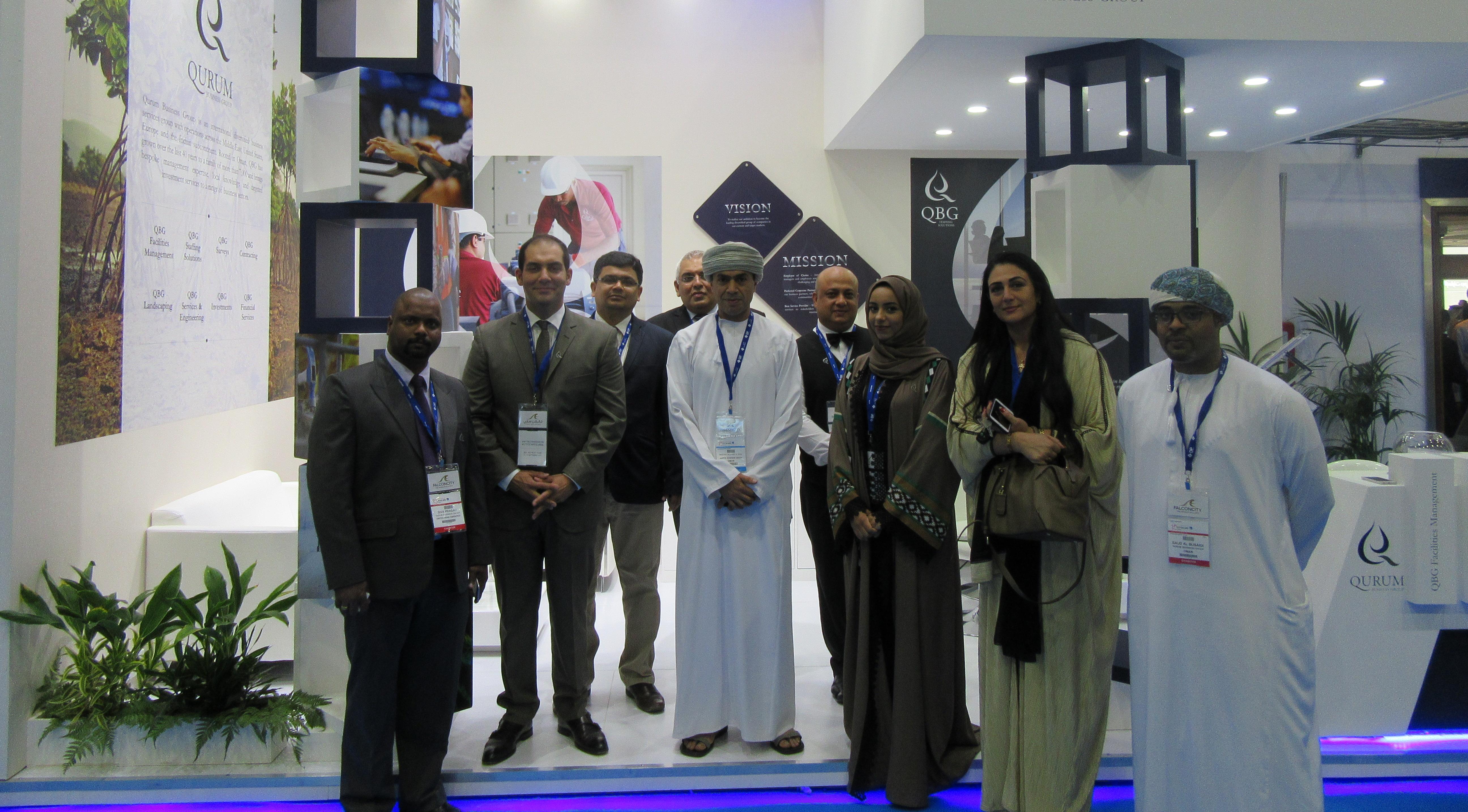 Qurum Business Group (QBG) successfully concluded its participation in the 15th annual Cityscape Global, highlighting its wide services portfolio of integrated business management solutions. As an international diversified business group, QBG joined over 300 exhibitors in the region's largest and most influential real estate investment exhibition, which saw industry professionals share knowledge and engage in productive trade discussions.
"We are pleased that Cityscape global delivered a platform not only for the real estate industry but also for supporting industries such as facilities management and staffing solutions," said Saud Al Busaidi, Group Marketing Manager of QBG. "With the global facilities management market set to reach USD 50 billion by 2020, QBG is always adamant on participating in such events to demonstrate the growth of our operations, showcase our product portfolio, and create strategic business partnerships."
He added, "We built on the success of our participation in the last two editions to connect with our stakeholders and focus on what we can offer them as the partner of choice for business management solutions."
Qurum Business Group employs more than 7,000 professionals throughout its operations that extend beyond its borders to the Middle East, Europe and Indian sub-continent. Rooted in Oman, QBG has grown into a leading diversified services enterprise in bringing management expertise, local knowledge and targeted investments to a range of business sectors. The Group's portfolio now includes construction, facilities management, engineering and marine services, information technology, landscaping and financial services, staffing solutions, as well as a number of joint ventures with leading companies from Oman and around the world.