QBG FM at MEFMA CONFEX 2019
25/07/2019
QBG Facilities Management Group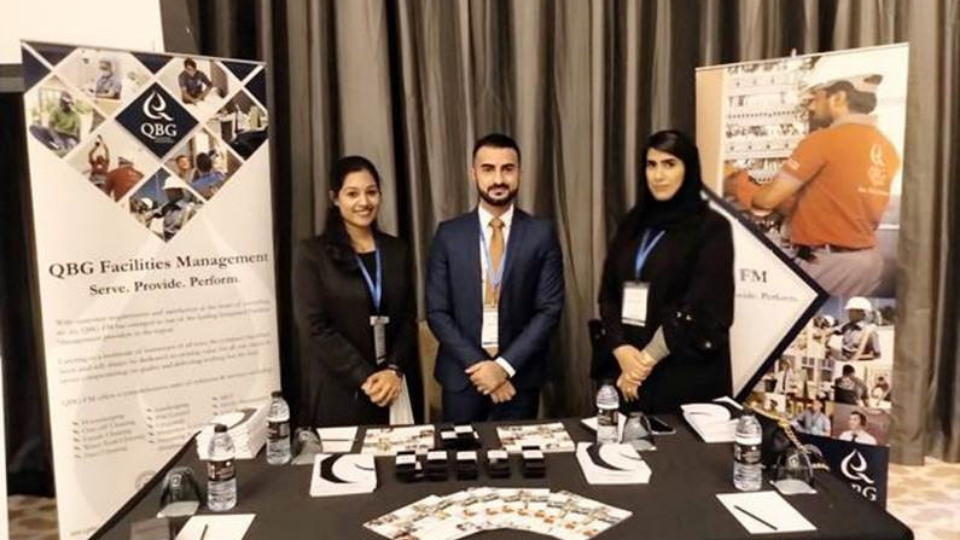 We are glad to inform you that QBG Facilities Management participated in the MEFMA Confex which was held at The Address Marina, Dubai from 10th – 12th March 2019.
The Confex proved to be a rich platform for business intelligence and technology driven facilities management for 500+ attendees with 20+ international & local speakers, 15+ industry speakers, 15+ educational workshops, 4 educational workshops and lot more.
QBG FM, being one of the Strategic Committee members of MEFMA, played a vital role participating in the FM Counselling Session representing the topic "Contract Management and Handover Counselling". It was a highly focused session that brought together FM companies and clients, for one-to-one counselling, knowledge sharing and networking opportunities. The session has also enhanced collaboration and critical thinking towards a better partnership. 
The other registered team members attended various industry related workshops under different topics and were given a Certificate of Participation as well.