QBG Facilities Management Provides UK Students With Industry Expertise
12/04/2015
QBG Facilities Management Group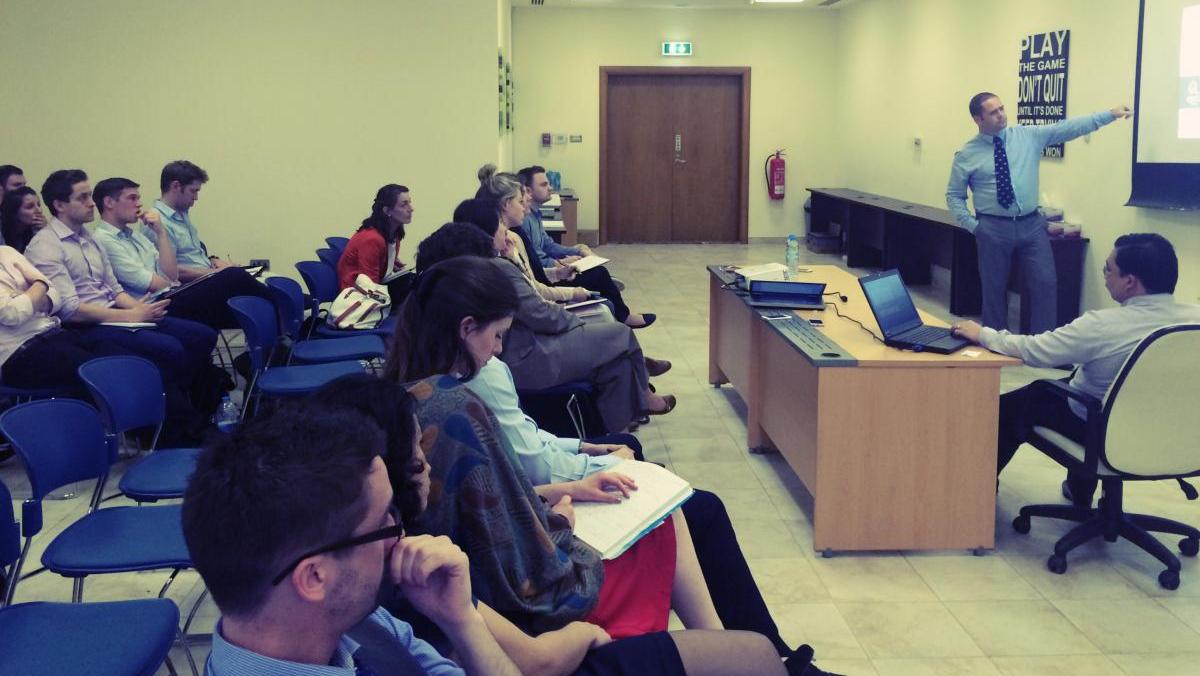 QBG Facilities Management UAE recently provided more than 25 graduate students from UK-based Kingston University with an in-depth look at the organisational aspect of the facilities management (FM) industry. The students who were visiting Dubai were given a hands-on presentation entitled 'Sustainability in Facilities Management' which focused on the important role of FM practitioners in the hospitality industry. Case studies were also a part of the workshop with QBG Facilities Management staff sharing years of industry insight, highlighting the importance of work ethic and micro-management skills.
"The facilities management industry is one of the fastest growing in the world with growth expected to reach USD$394 billion by the year 2017 and demand for experienced FM staff has reached unprecedented levels with more businesses outsourcing their custodial needs and developing these young talents will be integral to meeting that challenge," said Tony Martin, General Manager- QBG Facilities Management UAE. "The seminar was a great platform to not only mentor these students but to empower the next generation of industry professionals. The students exhibited a high level of enthusiasm and we were proud to share QBG Facilities Management's hands-on expertise."
A case study, delivered by Tony Martin, outlined key features of quality FM professionals. Students were shown how FM blends development and custodial management, showcasing the role played by managers in maintaining resorts and other hospitality assets. The group were also given expert advice on conflict management, crisis resolution, and problem-solving. Cost-effective policies and the administration of built environments were also covered extensively.
QBG Facilities Management's seminar was in line with other initiatives launched by the company to improve understanding of the sector as the FM industry continues to experience unprecedented maturity globally.