QBG Employees Stand Proud In Celebration Of 45th National Day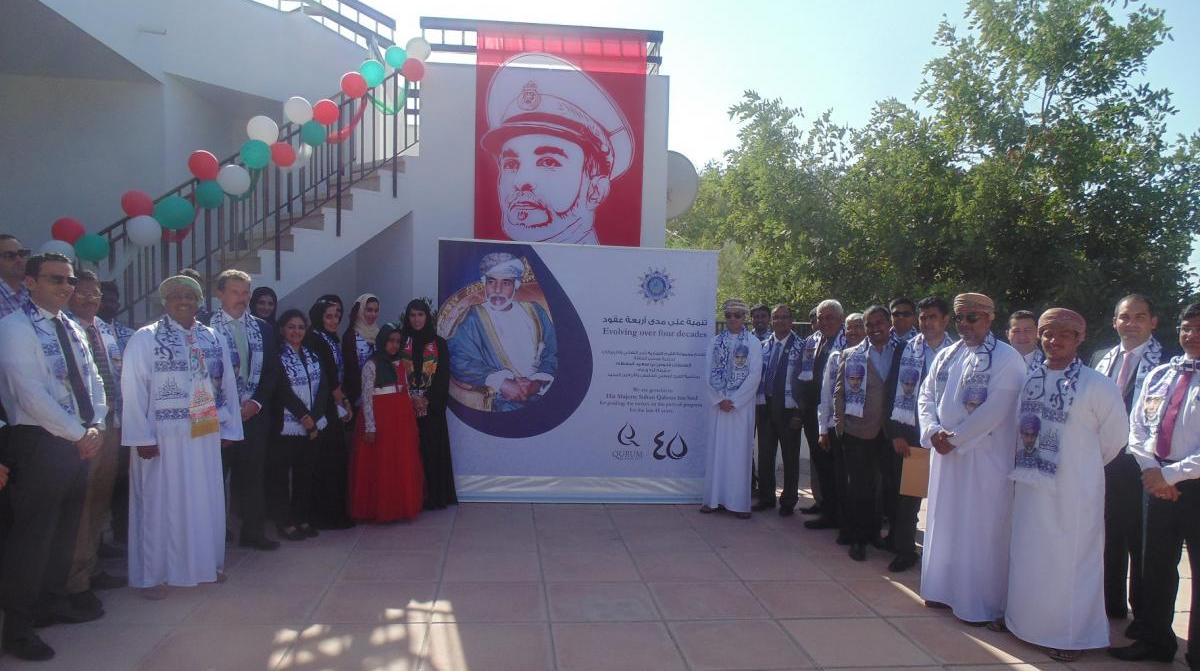 Showcasing the spirit of Oman with themed treats, decorations, and Omani flags, employees from across Qurum Business Group (QBG) marked Oman's 45th National day during a jubilant celebration. Employees from across the Group's companies joined hands with senior management at the Head Office in Qurum to pay tribute to His Majesty Sultan Qaboos bin Said and Oman's fascinating progress over the last four decades.
Sheikh Abdulaziz bin Ahmed Al Hosni, Vice Chairman and Group Managing Director of QBG, said, "As an international diversified business group with its heart and soul deeply rooted in the Sultanate, National Day is a celebration that we wholeheartedly embrace as an opportunity to appreciate the amazing advancement and strides we have made over the past 45 years. It is also an opportunity for us to reflect on His Majesty Sultan Qaboos bin Said's wise and forward thinking vision that has transformed the country into what it is today." He added, "Qurum Business Group is fully committed to continue supporting Oman achieve its long term goals and bring wealth and prosperity to the nation."
As one of the region's leading international diversified business solutions providers, QBG has been delivering management expertise, local knowledge and targeted investments to a growing range of business sectors in Oman, the region, and the world. QBG's areas of expertise include contracting, integrated facilities management, engineering, information technology, marine and coastal, landscaping and horticulture, financial services and staffing solutions among others.