QBG Employees Share Life By Donating Blood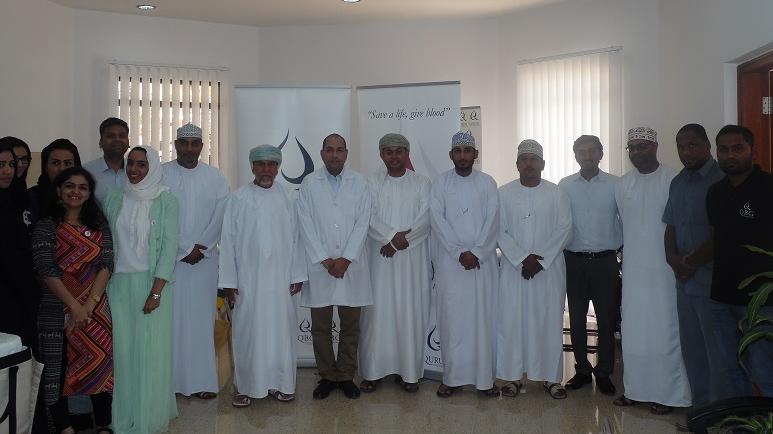 In efforts to provide blood banks in the Sultanate with a vital supply of plasma, Qurum Business Group (QBG) recently held its annual Blood Donation Drive. Employees from across the Group's companies gathered at the QBG Head Office to share life and donate blood in commemoration of the upcoming World Blood Donor Day that takes place every year on June 14th. The Blood Drive is in line with the Group's dedicated Corporate Social Responsibility Strategy (CSR), QBG ECHOES, which aims to make an impactful and positive difference in the communities served by QBG.
Sheikh Abdulaziz bin Ahmed Al Hosni, Vice Chairman and Group Managing Director, said, "Blood banks are in constant need of donors because plasma can only be stored for a limited time. As such, all those who are able and healthy should donate to prevent shortages and save lives. The far reaching impact a single decision to donate can have cannot be understated as it can contribute to saving the lives of several people. There truly is no gift as precious as the gift of life and it is our hope that today's blood drive will remind everyone to share that gift more often."
World Blood Donor Day is celebrated by countries around the world every year, thanking voluntary blood donors for their life-saving blood. The theme of this year's World Blood Donor Day is "Blood connects us all", highlighting the dimension of sharing and connection between blood donors and patients. The campaign also aims to highlight the stories of people whose lives have been saved as a result of blood donation, encouraging people who regularly give blood to continue donating, as well as those who have never given blood to begin.