QBG Employees 'Give Freely' For World Blood Donor Day 2015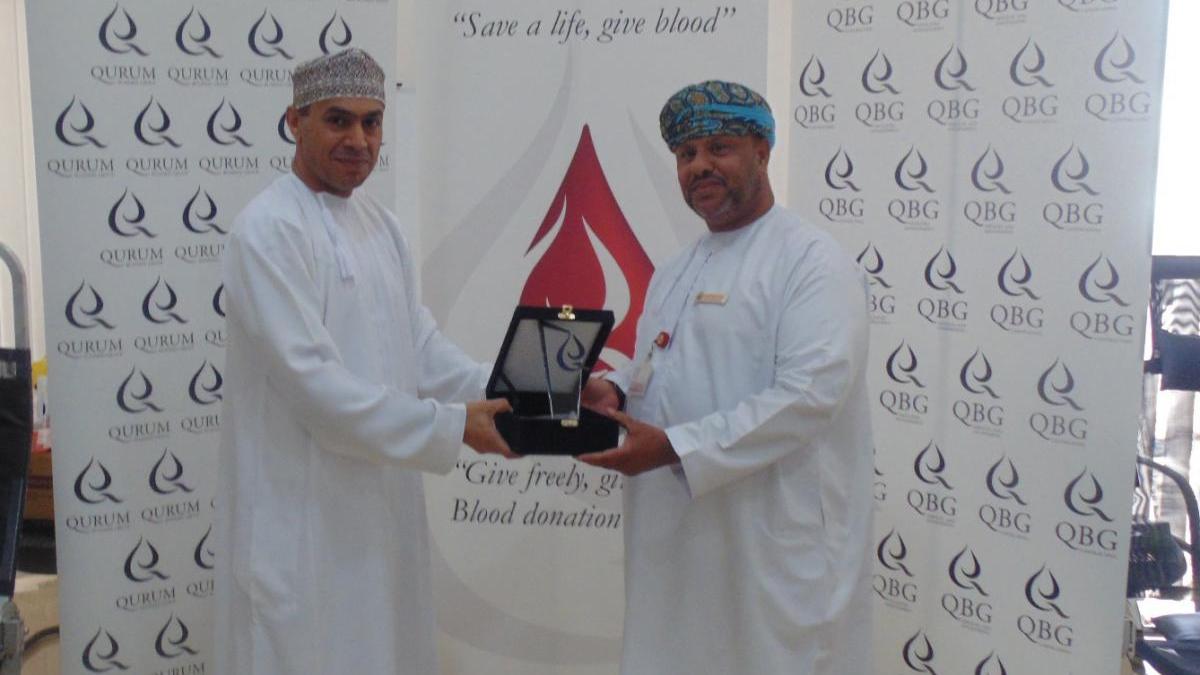 As part of its steadfast commitment to the community, Qurum Business Group (QBG) recently held its annual Blood Donation Drive in commemoration of World Health Organization's World Blood Donor Day. Employees from across the Group's companies gathered at the Head Office to make a difference and support the Ministry of Health's efforts in ensuring the availability of safe blood. Collectively, QBG staff successfully donated 26 units of blood.
On the occasion, Sheikh Abdulaziz bin Ahmed Al Hosni, Vice Chairman & Group Managing Director of QBG, said, "As a global diversified organization that is deeply rooted in Oman, QBG is committed to positively contribute to our community through various initiatives that can truly make a difference and we are proud to see so many of our employees and partners roll their sleeves up for such a noble cause. Considering the fact that every three seconds someone needs a transfusion and one successful donation can save up to three lives, it is imperative that each of us does their part."
During the Blood Drive, super blood donor Ahmed Al Kharusi was presented with a commemorative trophy from Sheikh Abdulaziz in recognition of his selfless generosity. Al Kharusi is one of a few people in Oman to register more than 100 donations.
This year's World Blood Donor Day, held on June 14th every year, was organized under the theme 'Thank you for saving my life', to thank donors who save lives every day through their blood donations and strongly encourage more people all over the world to donate blood voluntarily and regularly with the slogan "Give freely, give often. Blood donation matters." World Blood Donor Day is a global campaign launched by the World Health Organization in 2004. Currently, more than 108 million blood donations are collected around the world every year, an almost 25% increase from 80 million donations collected in 2004.