QBG Echoes Empowers Omani Students With Annual Internship Program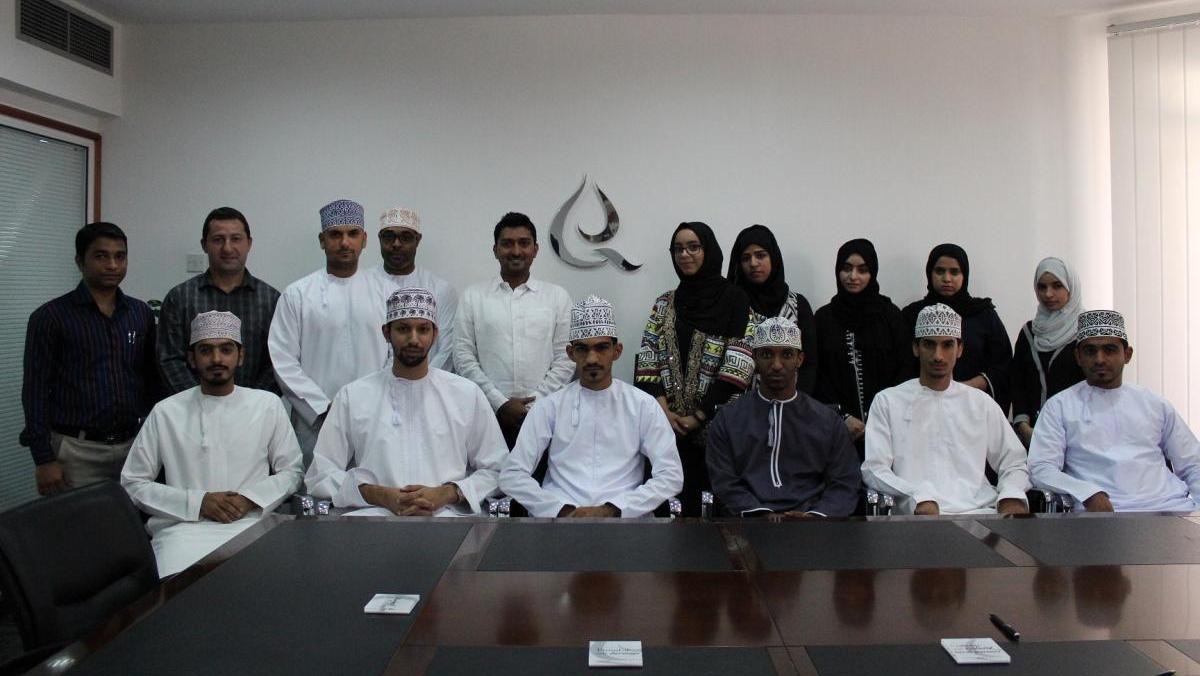 Driven by a firm dedication to the local community, Qurum Business Group's (QBG), Corporate Social Responsibility initiative ECHOES recently graduated a number of college students from its annual internship developmental program. Designed to enhance the employability of Omani youth with first-hand experiences in real working environments, trainees from Sultan Qaboos University (SQU), the German University of Technology in Oman (GUTECH) and Oman Technical College were mentored by experts from QBG as part of the program, allowing them to develop a wide range of technical, business, and professional skills.
Saud Al Busaidi, Official Spokesperson of the ECHOES initiative, said, "Since the inception of QBG ECHOES, our CSR roadmap has aimed to unlock the potential of talented Omanis and facilitate their transition into the national workforce. Working with higher educational institutions such as SQU, GUTECH and Oman Technical College is a key component of our strategy to build the capacities of our youth and pave the way for them to enjoy fruitful careers. We believe they are Oman's strongest asset and with QBG ECHOES, we are aiming to reaffirm our commitment to their welfare, professional success and aspirations."
Sharifa Al Farsi, Human Capital Officer at QBG, said, "It was truly delightful to see each talented intern successfully utilise their time here and develop on a professional level. They were able to put theory into practice and as a result, open up new pathways to the future."
One of the interns, Qais Al Hijri of GUTECH, commented on the program, saying, "It was a true pleasure to be part of this initiative, which provided me with first-hand knowledge in a real working environment. I highly recommend the Group's Internship Program to all students and graduates who want to put their skills to the test and gain important know-how subsequently."
Ahlam Al Shibli, an intern from Oman Technical College, said, "I am thankful to QGB for giving me the opportunity to experience being an accountant in a real job setting. I was empowered to take on responsibility, a trait that will surely serve me well in the future and positively impact my career prospects."
Developed to support the growth of sustainable communities, QBG ECHOES has guided the Group's social investments to provide students in the Sultanate with a quality learning environment in addition to training and development within one or more of the Group's areas of expertise. Its internship program falls under QBG ECHOES' education pillar, which seeks to boost the capacity of Omani students through vocational training allowing them to apply classroom theory in the workplace.