QBG Demonstrate Strength At Facilities Management Awards 2016
08/06/2016
QBG Facilities Management Group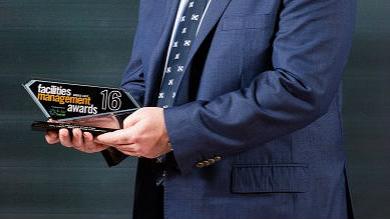 Tony Martin, Qurum Business Group Facilities Management (QBG FM) General Manager, has been recognized as the Facilities Management Executive of the Year during the recently celebrated fmME Awards 2016 held in Dubai. Tony was singled out from tens of applicants for his steadfast contributions to the regional FM industry, his efforts to grow and enhance the company's unique integrated proposition and above all, his exceptional ability to lead thousands of full-time employees from strength to strength.
At the awards, QBG FM was also runner up for two categories; CSR Initiative of the Year and Unsung Hero of the Year. The company was also proudly shortlisted for the Health & Safety Initiative of the Year, Security Company of the Year, Cleaning Company of the Year, Facilities Manager of the Year and Young Facilities Manager of the Year awards.
"I am truly honoured to receive this accolade from my peers and celebrate the many achievements of the FM industry," expressed Tony Martin. "The fmME Awards is the premier platform that brings FM professionals and thought leaders under one roof to identify and discuss best practices and contribute to the GCC's burgeoning FM landscape. QBG FM has successfully become one of the region's household brands and a trusted partner and provider of world-class facilities management services in Oman and the United Arab Emirates. The company has also been able to evolve organically in parallel with clients' requirements and high expectations."
QBG FM, a subsidiary of Qurum Business Group, has emerged as a major player in the regional FM industry with more than 500 clients of different sizes in the GCC. QBG FM offers the full range of hard and soft FM services, complemented by expert consultancy. From core engineering services such as complex maintenance of heating, ventilation and air-conditioning, to soft services such as cleaning, security, landscaping and pest control, QBG FM's expertise includes integrated facilities management support in hospitality, retail, healthcare, commercial, finance, industry and infrastructure sectors among others. Today, the company has become one of the strongest FM providers in the region that is synonymous with quality.