QBG Attracts Top Talent At 2016 Omanisation Career Fair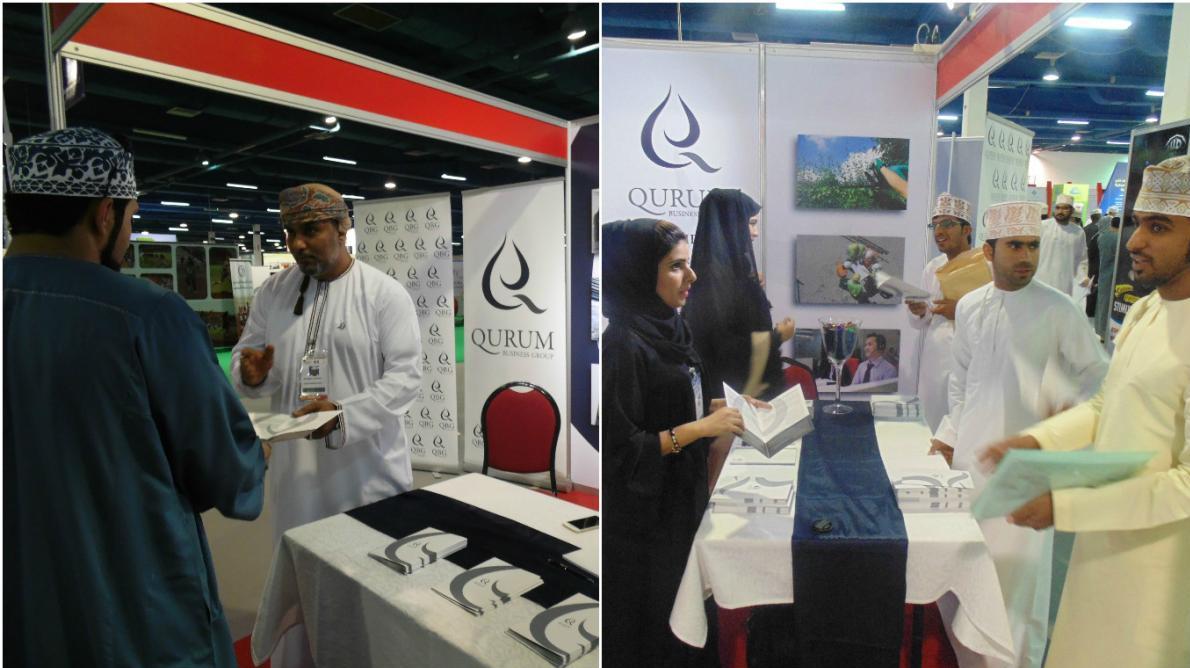 Reaffirming its commitment to nurturing Omani talent, Qurum Business Group (QBG) recently participated in the 15th edition of the annual Omanization Career Fair. Held at the Oman International Exhibition Centre under the patronage of the Ministry of Manpower, the highly anticipated event attracted more than 5000 professionals and job seekers looking to join the Sultanate's burgeoning national workforce. The Group successfully showcased the wide range of vacancies available across various disciplines including Finance, Accounting, Health & Safety and Engineering among others.
Mohammed Al Bahrani, Group Administration & Public Relations Manager at QBG said, "Ever since QBG was established, the Group has emerged as an employer of choice for young and talented Omanis looking for a career within a diversified services environment. The career fair presented us with an ideal platform to meet and identify high potentials to join our organization and support us bring long-term prosperity to the country."
Al Bahrani added, "We are committed to harnessing our employees' full potential and nurturing their growth into tomorrow's pioneers, innovators and industry leaders."
Strongly promoting and facilitating the employment of Omanis across the Group's companies, QBG is proud to support the development of the Sultanate's national workforce. Omanis currently occupy fulfilling positions across all levels, departments and companies within QBG including operational, functional, and top management.
QBG is an international diversified business services group, with operation across the Middle East, Europe and the Indian sub-continent. Rooted in Oman, QBG has grown into a leading international business group with more than 40 years of experience in bringing management expertise, local knowledge and targeted investments to a range of business sectors. The Group's portfolio includes facilities management, construction, engineering and marine services, information technology, landscaping, staffing solutions, and financial services in addition to a number of joint ventures with leading companies around the world.