QBG All Set To Nurture Communities Through New CSR Arm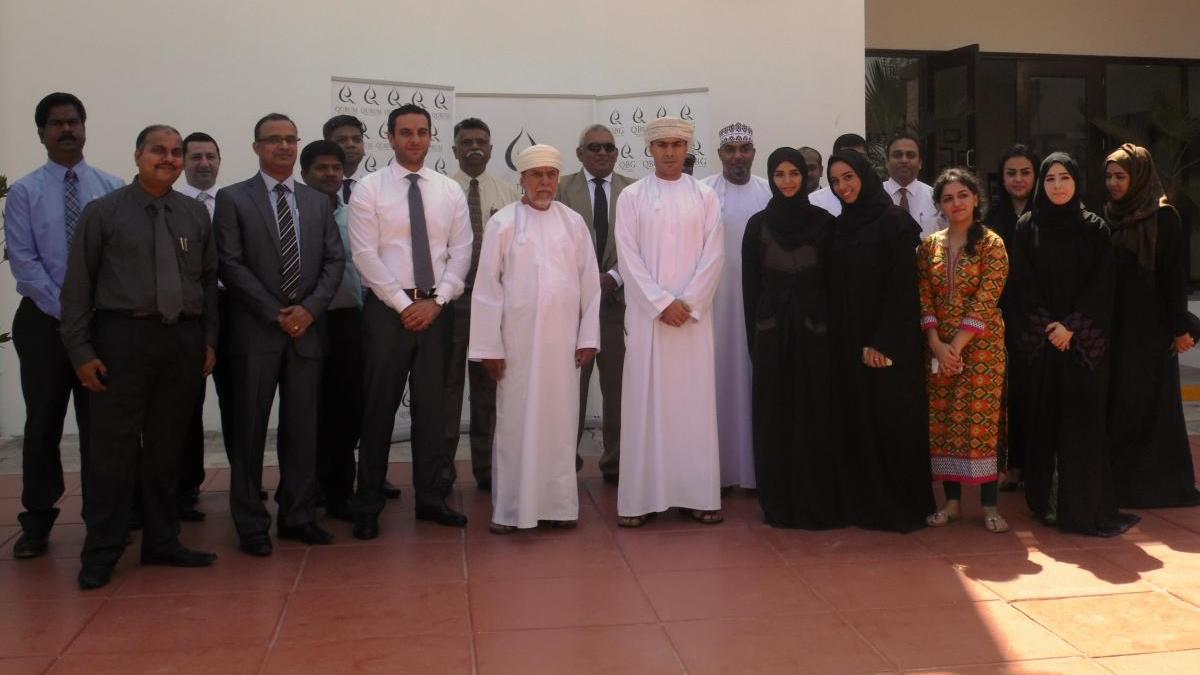 In line with its vision to positively and sustainably make a difference, Qurum Business Group (QBG) launched its new Corporate Social Responsibility (CSR) strategy at a staff gathering held recently at the Group's Head Office. The gathering was Led by QBG's Group Chairman, Sheikh Ahmed bin Sultan Al Hosni, and Sheikh Abdulaziz bin Ahmed Al Hosni, Vice Chairman & Group Managing Director, and was attended by management and employees from across the Group's various departments and companies.
Named 'QBG ECHOES', the new strategy outlines the various social investment initiatives and programs that QBG and its employees will pursue in order to make a long lasting contribution to the communities the Group serves. QBG ECHOES encompasses a number of pillars that will guide the Group in managing and executing its various CSR initiatives. The pillars revolve around environmental conservation, nurturing educational institutions and enhancing employability, Small and Medium Enterprises (SME) development, reaching out to those who need it and most importantly involving employees through volunteerism.
During the gathering, Sheikh Ahmed bin Sultan Al Hosni, QBG's Group Chairman, said, "QBG has from the onset, had the wellbeing of society as a priority, working in a responsible manner and supporting various causes and programs that benefit local communities wherever it operates. As part of QBG's growth, it was decided that we need to design a Corporate Social Responsibility strategy that integrates our business objectives with our social and environmental ambitions."
Sheikh Abdulaziz Al Hosni, QBG's Vice Chairman & Group Managing Director, explained, " This was the main motivation behind creating our dedicated CSR arm, QBG ECHOES, which aims to nurture and positively impact the communities we serve. Through QBG ECHOES, staff from across the Group will also be involved both directly and indirectly and will have the opportunity to give back to society. I am confident that this new platform will support QBG create sustainable value for our communities and stakeholders."
QBG ECHOES was launched to consolidate the Group's social investment activities under one comprehensive umbrella and set a longer-term direction for CSR. Regarded as the overarching theme of the Group's corporate citizenship approach, the new framework significantly broadens the range and diversity of QBG's sustainable development activities.
As one of the region's leading international diversified business solutions providers, QBG has been delivering management expertise, local knowledge and targeted investments to a growing range of business sectors in Oman, the region, and the world. QBG's areas of expertise include contracting, integrated facilities management, engineering, information technology, marine and coastal, landscaping and horticulture, financial services and staffing solutions among others.