25/07/2019
QBG Facilities Management Group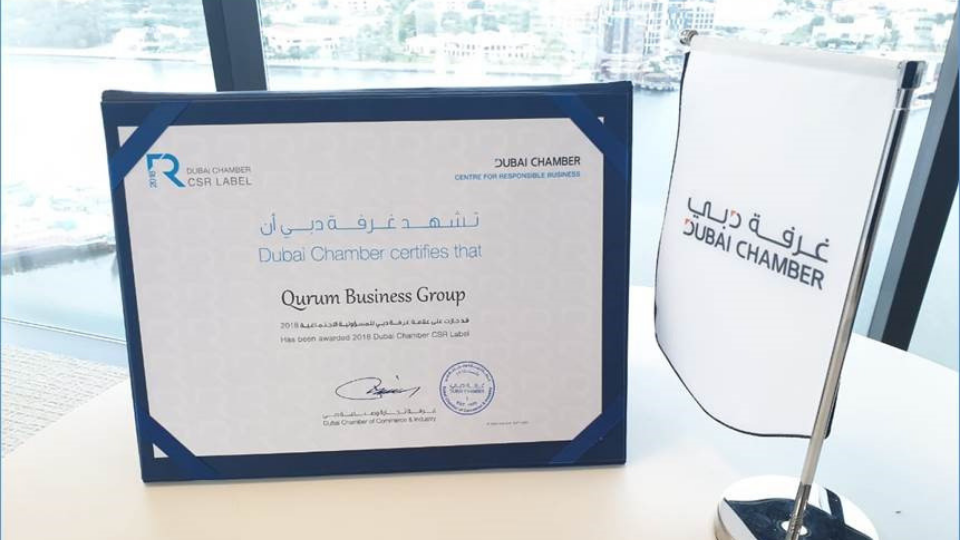 QBG UAE is glad to announce that we have been honored with the CSR Label Award 2018 from Dubai Chamber of Commerce & Industry (DCCI) on 28th February 2019. QBG is one of the very few companies receiving this prestigious accolade for the 8th consecutive time since the inception of this program and the only one achieving the same for the H2 cycle of DCCI.
The awarding ceremony was held at the Dubai Chambers Conference Centre last Thursday and Ms. Sara Momtaz, Director – FM & Commercial received the award on behalf of QBG.
QBG has held the well-being of society as a priority, working in a responsible manner and supporting various causes and programs that benefit its employees and local communities. We believe that the positive effects of QBG ECHOES will be felt by all communities in which we operate, over and over again.