QBG Commits 5% Annual Profits To Corporate Social Responsibility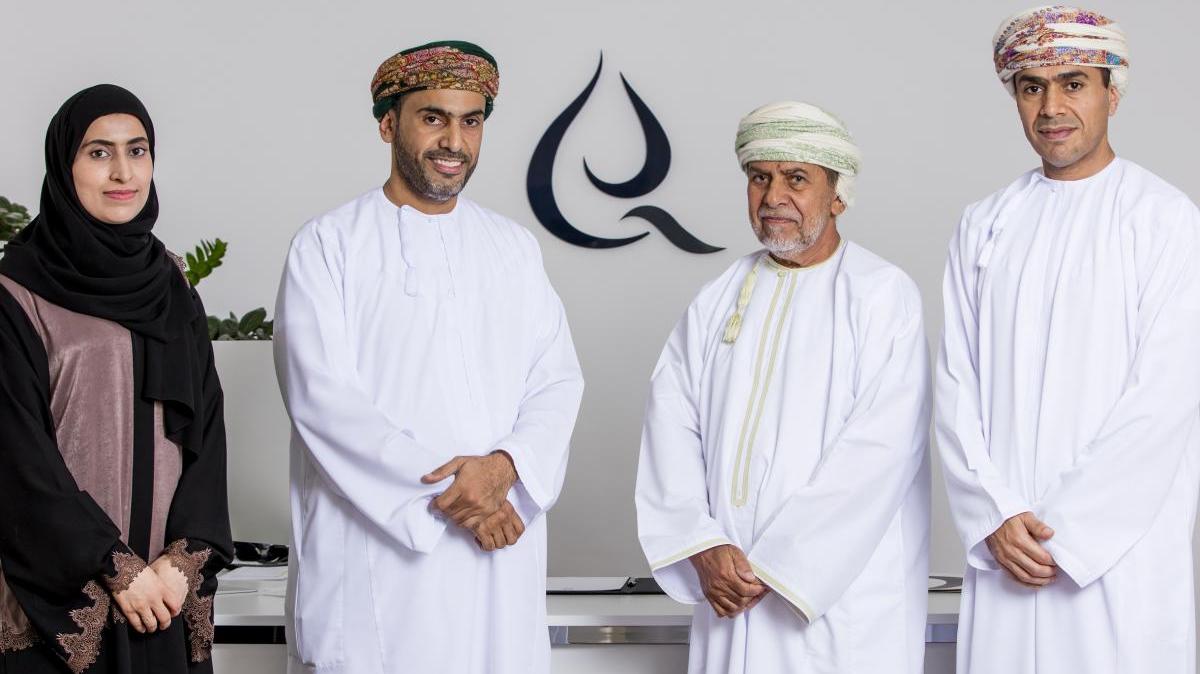 Following a recently held Board of Directors Meeting, Qurum Business Group (QBG) has announced that it will allocate 5% of its upcoming end of year net profits to QBG ECHOES, the Group's dedicated Corporate Social Responsibility arm. QBG ECHOES outlines the various social investment initiatives and programs that QBG and its employees pursue in order to make a positive and sustainable contribution to the communities served by the Group.
QBG ECHOES encompasses a number of pillars that are guiding the Group in managing and executing its CSR initiatives. The pillars revolve around environmental conservation, nurturing educational institutions and enhancing employability, Small and Medium Enterprises (SME) development, reaching out to those who need it, and most importantly, involving employees through volunteerism.
Through this, the Group aims to enhance the quality of education in a number of schools through establishing a conductive learning environment; offer promising Omani college and university students internship programs; empower young entrepreneurs who are interested in operating and running their own businesses to increase their employability and wealth creation opportunities and contribute to the protection of Mangroves in Oman through conservation and restoration. Furthermore, QBG ECHOES will strengthen the company's position by cultivating a good relationship with local communities and reinforce its status as an employer of choice. QBG ECHOES is chaired by Sheikha Shamsa bint Ahmed Al Hosni, QBG Board Member, whose extensive expertise in the field of CSR is proving to be invaluable to the platform's success.
Sheikh Ahmed bin Sultan Al Hosni, QBG's Group Chairman, expressed, "Since QBG's humble beginnings, we have always supported various philanthropic causes and initiatives in line with His Majesty Sultan Qaboos bin Said's vision and wise directives. Today, at a time when QBG has transformed into an integrated multinational business services group, we felt that we can do more for society and therefore we consolidated the Group's social investment activities under one comprehensive umbrella and set a longer-term direction for CSR. I am confident that the echo of each program we launch will be felt time and time again."
Abdulaziz bin Ahmed Al Hosni, Vice Chairman and Group Managing Director, said, "QBG has always had the prosperity of local communities as a top priority. Today, this priority remains as strong and as important as ever and we are thrilled to announce that 5% of the profits QBG companies and subsidiaries generate will go towards nurturing our communities and drawing a smile on people's faces. And there could have been no better time for us to make such an important decision than now during the Holy Month of Ramadan – the month of giving." Abdulaziz went on to explain how QBG utilises its international expansions to primarily feed and grow group-owned Omani businesses and train and develop a highly capable professional workforce to lead QBG's various operations. He said that QBG believes that it is essential to have Omani employees across every level of the organisation and across all QBG companies, saying that the Group's Head Office proudly boasts a 70% Omanization rate.
QBG Board Member, Khalid bin Ahmed Al Hosni, added, "We believe organisations grow and prosper in parallel with their surrounding communities and hence the importance of meaningful CSR cannot be understated. QBG is committed to conducting business in a responsible manner and having a dedicated CSR arm is enabling us to integrate the Group's economic, environmental and social objectives and create long-term shareholder value to nurturing our communities."
QBG ECHOES was launched in March this year and ever since, QBG has executed a number of activities including a recently held Blood Donation Drive, supported the Oman Association for the Disabled and distributed Ramadan coupons to low-income families. With this announcement, QBG ECHOES will get the funding it requires to launch longer-term projects in Oman and truly nurture communities into prosperity. Some of the planned CSR activities include improving the infrastructure of several homes, public schools and the Centre for Disabled in Wilayat Khabourah in coordination with the Ministry of Social Development, planting Mangroves in coordination with the Ministry of Environment and Climate Affairs as well as welcoming a group of students from Omani colleges and universities to take part in the Group's annual Internship program.
QBG is a family owned business that started with a few companies operating in several scattered sectors. Since then, QBG grew organically and invested in a number of companies in Oman and in 2003, the Group marked the beginning of a new era, expanding its operations beyond the Sultanate through acquisitions, rationalising its structure to streamline its operations and introduced state-of-the-art management and reporting systems to add more value to all clients. QBG was also able to flourish thanks to the government's efforts to ensure the availability of supporting infrastructure and solid legislation.
QBG is an international diversified business services group that is bringing management expertise, local knowledge and targeted investments to a range of business sectors. The Group's portfolio includes facilities management, construction, engineering and marine services, information technology, landscaping, staffing solutions, and financial services in addition to a number of joint ventures with leading companies around the world.