A Day with the Specially Abled...
28/07/2019
QBG Facilities Management Group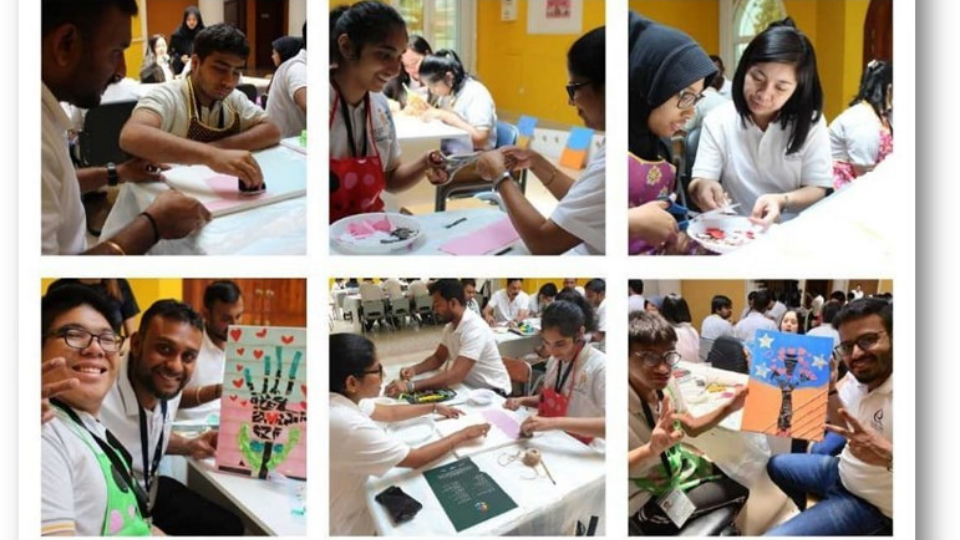 QBG UAE visited the Special Needs Future Development Center (SNF Center) that focuses on empowering young adults with special needs, on 28th May 2019, as a part of its CSR initiatives during the holy month of Ramadan. By offering personalized and professional support to students above the age of fourteen years, SNF strives to aid them in becoming self-sufficient, personally, and professionally. 
QBG volunteers had a special day by involving themselves in an arts and crafts session with the students of SNF. The educators of SNF also took us for a tour of the Center, explaining how they function and train these specially abled students to be independent and self-reliant. 
QBG sponsored the day meals of the members at SNF yesterday and gifted them the arts & crafts material for their upcoming projects. 
Community Outreach and Volunteerism are 2 of the main pillars of QBG's CSR program, "ECHOES" through which QBG identifies deserving NGOs that need support and conducts significant initiatives that improves the society. We feel privileged to be associated with SNF Center through this volunteering activity and we thank them for nurturing these specially-abled children with all the care and facilities they require for a better future.