At QBG Contracting, we believe in doing things better. That is how we have forged our reputation as one of the fastest growing and most innovative contracting companies operating in Oman today.
Founded in 2010 with a bold vision to introduce a new type of contracting services company in Oman, we have undergone tremendous development. We have expanded our workforce more than tenfold and doubled our technical capabilities.
Being a customer-centric organization, we ensure creation of value for all our stakeholders. At the core of this are our people, practices and our belief in doing the right thing. Our continued success has been inspired by our corporate values of quality, innovation, people and safety. QBG Contracting maintains highest standards of systems in Health, Safety and Environment (HSE) with our certification including:
OHSAS 18001
ISO 14001
ISO 9001
In a highly competitive industry, this is what has earned us the trust of some of the country's biggest organisations and government entities.
Offering the full range of contracting services for industrial, commercial and infrastructure projects across Oman, we undertake the execution of projects involving civil, steel structure and infrastructure work, as well as mechanical, electrical and plumbing works (MEP). In addition, engineering excellence, supply chain expertise and construction management are our key strengths.
QBG Contacting's range of services include:
Airports infrastructure civil works
Sports complex civil works
Warehousing projects
Commercial/Residential projects
Infrastructure & Engineering.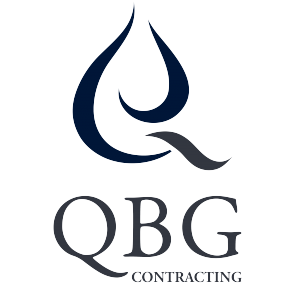 Telephone:

+968 246 66000

Fax:

+968 246 66006